consumers' demand for personalized product appearance is increasing day by day. In response to this demand, a well-known consumer electronics company has launched a new custom remote control that allows users to create a unique remote control appearance according to their own preferences and style. More than just a powerful control device, this custom remote is a stylish accessory that showcases your style. It adopts an exquisite appearance design and provides a variety of colors and material options.
Users can choose transparent acrylic, metal or soft silicone materials according to their preferences to create a unique remote control that matches their home decoration style. In addition, the customized remote control also supports personalized printing services. Users can add their favorite patterns, letters or numbers on the remote control to show their personalized creativity. Whether it is printing photos of family members, or posters of favorite movies, anime or stars, it can be realized through professional customization services. In addition to the personalized customization of the appearance design, the customized remote control also combines intelligent technology to provide more personalized operating features. Users can set the function and layout of the buttons on the remote control according to usage habits and preferences to achieve faster and more convenient TV operations. In addition, the remote control also has an intelligent learning function, which can optimize the operation process according to the user's operation records and provide a more convenient use experience.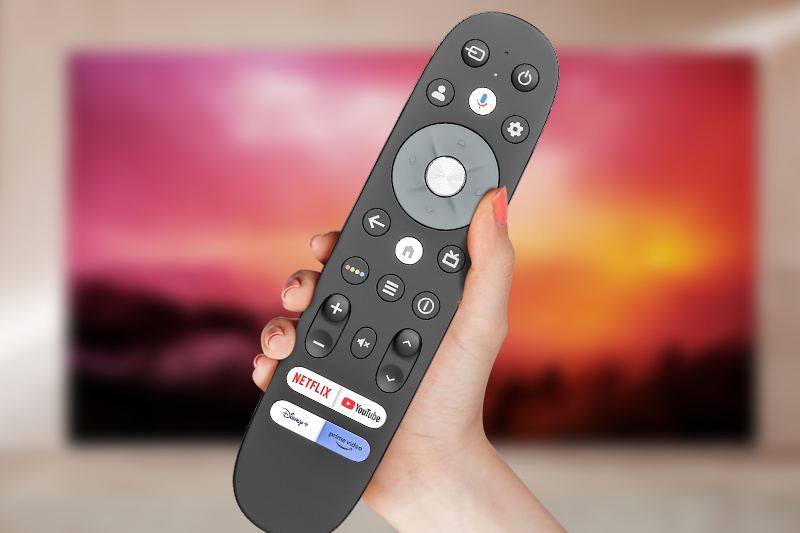 The introduction of customized remote controls has received widespread attention and appreciation from consumers. Today, when personalities are popular, this remote control satisfies people's pursuit of personal style and makes users' home devices a platform for self-expression. Whether it is modern minimalist style, retro style, or fashion trend style, users can fully display their personality through customizing the remote control. In the future, customized remote controls will continue to innovate, meet the needs of consumers, and bring more surprises to more consumers who are willing to pursue personalization. At the same time, the company also plans to expand the scope of customized services and apply personalized customization to more electronic consumer products, so that users can enjoy a more personalized product experience.
---
Post time: Aug-22-2023